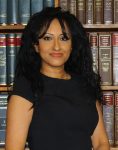 Sharan Sohal
Sharan is a Solicitor and Head of the Private Client Department and has over 15 years' experience in all areas of private client law, to include Wills, Probate, Trusts, Inheritance Tax and Succession Planning, Powers of Attorney, Deputyship Applications, Transfer of Properties and Elderly Client. Over many years, Sharan has worked with Clients from both local high street to large city firms.
Sharan has a breadth of experience dealing with clients having assets abroad, as well as more complex matters whereby several areas of law, as mentioned may be interlinked and require unravelling.
"Regardless of how large or small your matter, there is nothing more rewarding than helping clients ensure their affairs are in order. My clients have often commented that they feel a weight has been lifted from their shoulders."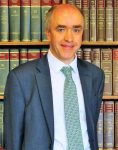 Robert Pannifer
Robert is a Solicitor, working in our Private Client Department. He is highly experienced in the areas of Wills, Probate, Powers of Attorney and Elderly Client work.