Private Client Team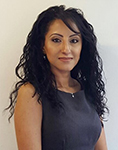 Gursharan Bunger Sohal
Gursharan is a Solicitor and Head of the Private Client Department and has over 15 years' experience in all areas of private client law, to include Wills, Probate, Trusts, Inheritance Tax and Succession Planning, Powers of Attorney, Deputyship Applications, Transfer of Properties and Elderly Client. Over many years, Gursharan has worked with Clients from both local high street to large city firms.
Gursharan has a breadth of experience dealing with clients having assets abroad, as well as more complex matters whereby several areas of law, as mentioned may be interlinked and require unravelling.
"Regardless of how large or small your matter, there is nothing more rewarding than helping Client's ensure their affairs are in order. My Clients have often commented that they feel 'a weight has been lifted from their shoulders'."
Natalie Baker-Baldwin
Natalie joined Baches in 2012 on a part time basis to acquire practical experience during her studies. Natalie was as a Paralegal in 2014 with Baches and qualified as a solicitor on the 1st September 2016 having graduated with a distinction on her Legal Practice course in 2014.
Natalie specialises in the Private Client department assisting clients with advice in Wills, Lasting Powers of Attorney, Probate, Trusts, Inheritance Tax, Court of Protection work, Conveyancing, Transfers and Care home fees. Natalie also assist's some clients with managing their financial affairs.
Natalie has a passion Court of Protection applications and specialises in managing clients affairs under a Lasting Power of Attorney or deputyship order.
"I like to ensure that my clients receive the best possible advice and that they have planned ahead for the future."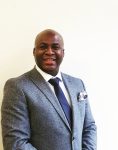 Ian Turlunch
Ian joined Baches in 2018 and is their current Trainee Solicitor
He has completed his Legal Practice Course in 2016 with Commendation and previously his LLM (Law) in 2013 with Distinction
Ian's current seat is within the Private Client department where his passion and interest in people and ensuring their needs are met, has established him quickly as someone clients want to come back to.
Ian is currently supporting Private Clients in the advising and drafting of new Wills and amendments of previous Wills; Powers of Attorney; Deputyship Orders; and Probate matters.
'My backgrounds in teaching law and in Customer/Client Service and Delivery drive me to want to ensure every single client understands every single part of the process of their matter and they are completely satisfied with their outcome'