Matrimonial Law Team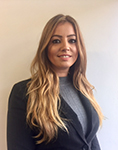 Lindsey Newell
Lindsey is a Partner in the firm. As a Solicitor she specialises in matrimonial/cohabitation disputes and private children law applications. Lindsey's expertise include dealing with divorce, separation agreements, financial remedy, pre/post nuptial agreements, cohabitation disputes/agreements, children act disputes and civil injunctions. She particularly specialises in dealing with financial settlements upon the breakdown of a relationship or marriage and has vast experience of dealing with both low and high net worth cases.
I offer a professional, pragmatic and constructive approach tailored to your needs, providing you with clarity, focus and support during times which are often uncertain to reach an appropriate resolution for you.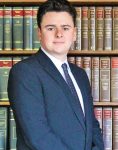 Matthew Roberts
Matthew is a Solicitor in the firm. He began his career with Baches in 2019 as a Paralegal, becoming a Trainee in 2020, and qualifying as a Solicitor in November 2022. As a Solicitor he represents parties in matrimonial/cohabitation disputes, and deals with Private Children Law disputes. Before joining the firm, Matthew obtained a Masters in Legal Practice, writing his dissertation on pre-nuptial agreements. Matthew also has an interest in Residential Possession cases, and is experienced in bringing proceedings against occupiers.
"I always offer a professional and personal approach to each case and advise my clients in a clear and practical way".
Aisha Tariq
Aisha is a trainee solicitor at Baches. She graduated with a bachelor's degree in law in 2019 and then completed her Legal Practice Course with masters in 2020. Aisha has previously worked for a commercial firm as a corporate paralegal and has had some previous experience in wills & probate. Aisha now works in the family department at Baches and is looking to gain experience in other departments of the firm.