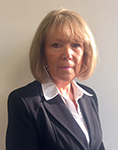 Anne Deeming
Anne is a legal executive with over 20 years experience. She is an expert in the field of domestic abuse and injunctions and helps to protect the most vulnerable members of the community with compassion and purpose.
If you find yourself in urgent need of protection contact Anne.
Your family's break-up can be traumatic and I care about achieving the best outcome for you and your children.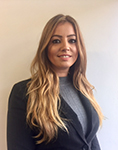 Lindsey Newell
Lindsey is a solicitor specialising in matrimonial/cohabitation disputes and private children law applications. Lindsey's expertise include dealing with divorce, separation agreements, financial remedy, pre/post nuptial agreements, cohabitation disputes/agreements, children act disputes and civil injunctions. She particularly specialises in dealing with financial settlements upon the breakdown of a relationship or marriage and has vast experience of dealing with both low and high net worth cases.
I offer a professional, pragmatic and constructive approach tailored to your needs, providing you with clarity, focus and support during times which are often uncertain to reach an appropriate resolution for you.