In the event of a major life event such as moving home, the death of a relative or simply growing older we have a team of experts able to help you navigate the legal processes. "We are happy to visit clients in their homes and our offices are wheelchair accessible"
Baches' specific expertise encompasses:
Residential conveyancing
Commercial conveyancing
Wills
Trusts and probate
Services for the elderly client – powers of attorney and nursing home fees advice
Inheritance tax planning
Court of protection
The Team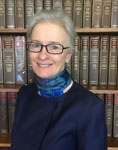 linkedIn
Dorothy Cavanagh
Dorothy is a legal executive with over 25 years experience and with her background in social care she is our elderly client expert.  She has expertise in wills and probate, long term residential care, preservation of home and assets, welfare benefits and powers of attorney.  If you have a need for advice about your later life plans contact Dorothy.
Having an elderly parent myself I know what problems clients have and how I can help.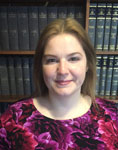 linkedIn
Helen Jolly
Helen is a Solicitor with a wealth of experience in providing expert legal advice on Wills, Estate Administration, Powers of Attorney, Elderly Client work and Trusts. She also specialises in asset protection both in respect of Inheritance Tax Planning and Care Home Fees.
Helen will help you protect your assets both for your lifetime, and for future generations.
I help my clients protect their assets for their family and make sure their affairs are dealt with by the people they choose. I present complex legal issues in a way that is friendly, straightforward and accessible to all.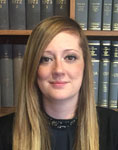 Natalie Baker-Baldwin
Natalie joined Baches in 2012 on a part time basis to acquire practical work experience during her studies. Natalie was then offered a training contract once she successfully completed the Legal Practice Course, and is due to qualify as a solicitor in September 2016. Natalie has experience dealing with probate, property and family law.
I assist vulnerable clients through the court process, and ensure they are given the addition support that they need to make sure their rights and assets are safeguarded.